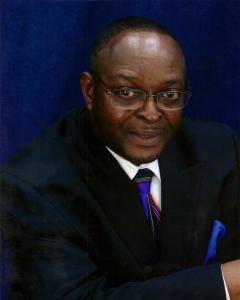 The Baptist Missionary And Education Convention's purpose as stated in the constitution is to promote knowledge of the great needs of the Christian who endeavor to adequately uphold the teachings of the new testament for a definite integration into the better life of the general social structure of the of the State of Texas, the United States of America, and the world at large, and the fusion of the influence and power of the several Baptist Churches, social, other religious, economic, educational and moral agencies into an adequate agency to meet the challenging needs, messengers from these churches and units for religious and social helpfulness have joined themselves together to accomplish the tasks for evangelism, missions, Christian education, a better living level, working sphere and more worthwhile purpose for the Baptist churches of Texas with the view of having them ultimately resolved into a definitely useful federation which will radiate a larger Christian citizenship perspective, deeper appreciation of the labors and sacrifices of the pioneers who made possible our present enjoyment and a wider fellowship horizon. This is a Convention
Tropical Storm Imelda – Important Message from Dr. Oveal Walker, III.
March 2019 Message from President Dr. B. R. Daniels, Sr.
BME State Convention 2019 – Letter Dr B R Daniels Sr
BME Convention Flow Chart
BME State Convention Operational Flow Charts 2016
Click here to see our Hall of Fame
146th Annual Session B. M. & E. State Convention – Information Packet
Information Packet for the 146th Annual Session of the Baptist Missionary And Education Convention V2