Usher's Auxiliary President – Ms. Bonnie Black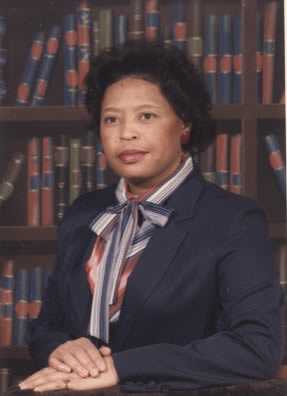 I am Bonnie Black, President of the Ushers and Nurses Auxiliary of the Baptist Missionary and Education State Convention of Texas. I reside in Jasper Texas. I am originally from Hooks Texas. It is a blessing from God to be in this leadership position to give Him all the praises, and serve His people. I am committed and dedicated to doing God's work as I walk with Him.
I am a member of Evergreen Missionary Baptist Church, in Jasper, Texas were Reverend Alvin Leday is the Pastor. I am a member of the Mission Ministry in which we visit the Nursing and Rehab. Center twice a month, I serve as an ushers as well. I am a member of Trinity Valley District Association of Beaumont.
I served Five years in the Southeast Regional convention as Vice- President and Seven years as Baptist Missionary and Education Second Vice –President. It is a pleasure and privilege to serve with such a committed group of Ushers and Nurses "United We Stand" New members are welcome to join us. My goal is for our leaders to lead inspiring worship service and Bible Lessons. Teach Fundamentals and methods of Ushering. Information on Health Care and Church Nursing. Embrace our freewill giving project to the women and Children shelter.
"For a day in the courts is better than a thousand. I had rather be a doorkeeper in the house of my God, than to dwell in the tents of wickedness. " (Psalm 84:10)
Serving Ministries (Ushers, Nurses, Hospitality) Community Project 2019